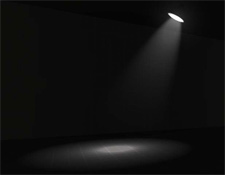 At work, it's great to get a little recognition now and then. However, being the center of attention is tough if your work team is comprised of over achievers or if you're surrounded by employees who regularly claim the spotlight by pouting or freaking out about work projects.
Since being recognized by management often paves the road for future raises and
promotions
, you must cleverly find a way to outshine other employees and claim the spotlight. Here are four effective ways to be the center of attention at work without having to freak out to get noticed.
If the same team member always snatches project leads and claims the workplace spotlight, it's time to end their reign. The next time a collaborative work project is announced, immediately consult with management regarding why you should take the lead.
This is no time to play the waiting game because, while you're working out a strategy, other employees will be pleading their cases. Send an email, pick up the phone or march directly into your manager's office to show your desire of taking on more workplace responsibility.
Organize a Workplace Event
Most employees are too shy or lazy to organize a workplace event. As such, this may be the ideal realm for you to outshine coworkers. Whether organizing a

workplace weight loss challenge, beginning

a new office potluck tradition or arranging another fun event, you'll likely be remembered for the effort. Since the event must first be approved by management, the discussion regarding your idea can be the ideal opportunity to showcase your workplace commitment.
You'll never be the center of attention if you're cowering inside a cubicle all day, too shy to speak with coworkers. If you want to earn the respect of coworkers, you must be willing to put yourself out there. Be friendly and outgoing with others from team meetings to break room lunches. With each conversation you start and joke you tell, the workplace buzz surrounding your name will increase.
Let's face it, falling into a wardrobe slump at work is easy. Whether you fix your hair the same every day or dress in the same drab colors, a downtrodden appearance won't get you anywhere near the office's spotlight.
During an upcoming weekend, get a new hairdo, update your wardrobe with color-rich clothes and plan for a grand entrance on Monday morning. Along with turning some heads, you'll gain more confidence to take additional chances in many aspects of your work.
You needn't pull crazy stunts or freak out about project details to be the center of attention at work. Rather, by being outgoing and friendly with coworkers and by becoming more involved in the workplace culture, you'll claim the spotlight in a more effective manner. The more chances you're willing to take at work, the increased chance you'll have of being noticed by management and selected for future advancements.
It can be fun to be the center of attention -- as long as it's for the right reason. Rather than having everyone's eyes on you because you're in the midst of a scandal, dressed inappropriately or acting like a child, position yourself as a successful, outgoing person to make everyone want to pay attention.
Position Yourself Well
If you want to be the center of attention at a party, find the perfect spot as soon as you walk in. This is, according to "Cosmopolitan" magazine's body language expert Janine Driver, the very middle of the room -- making yourself literally the center of the event. However, don't linger for too long. As the party fills up, move spots every 15 or so minutes. Each time you move, people will see you from a new angle, which can keep them looking.
Organize an Event
It's hard to ignore the host of an event. Whether it's a workplace happy hour or an at-home holiday party, guests naturally gravitate to speak with the organizer. If it happens to be an event that requires any sort of

public speaking,

such as a speech or a presentation, this again puts all eyes on the host. In an age where people often shy away from stepping up to the responsibility of organizing events, you'll likely be remembered as someone who doesn't mind being in the spotlight. This can put you in the prime position of being the go-to person for future events.
Change Your Appearance
If you want people to do a double-take when they see you -- and keep looking over and over again -- drastically change your appearance. However, don't take this as an opportunity to wear something inappropriate in a quest for attention; thigh-high boots in the office will certainly get you noticed, but not in the right way. Rather, choose a radically different haircut, color your hair, add a pair of glasses or, over the long run, lose a good amount of weight. People will flock to ask you what's different and how you pulled it off.
Remain Enigmatic
People who are the center of attention often talk a lot

. You can be fabulous at making chit-chat while surrounded by friends, but don't give away too much. To be the center of attention, you want people to continue to ask questions about your life and clamor for more. Resist the urge to be the center of attention by boasting about your recent accomplishments; instead, ask those surrounding you what they have recently accomplished. In turn, they'll likely return the question.