Mirakle Couriers is a National Award winning courier agency that employs low-income deaf adults. Mirakle Couriers currently is 4 Manageme...
Mirakle Couriers is a National Award winning courier agency that employs low-income deaf adults.
Mirakle Couriers currently is 4 Management Staff and 64 Deaf Employees.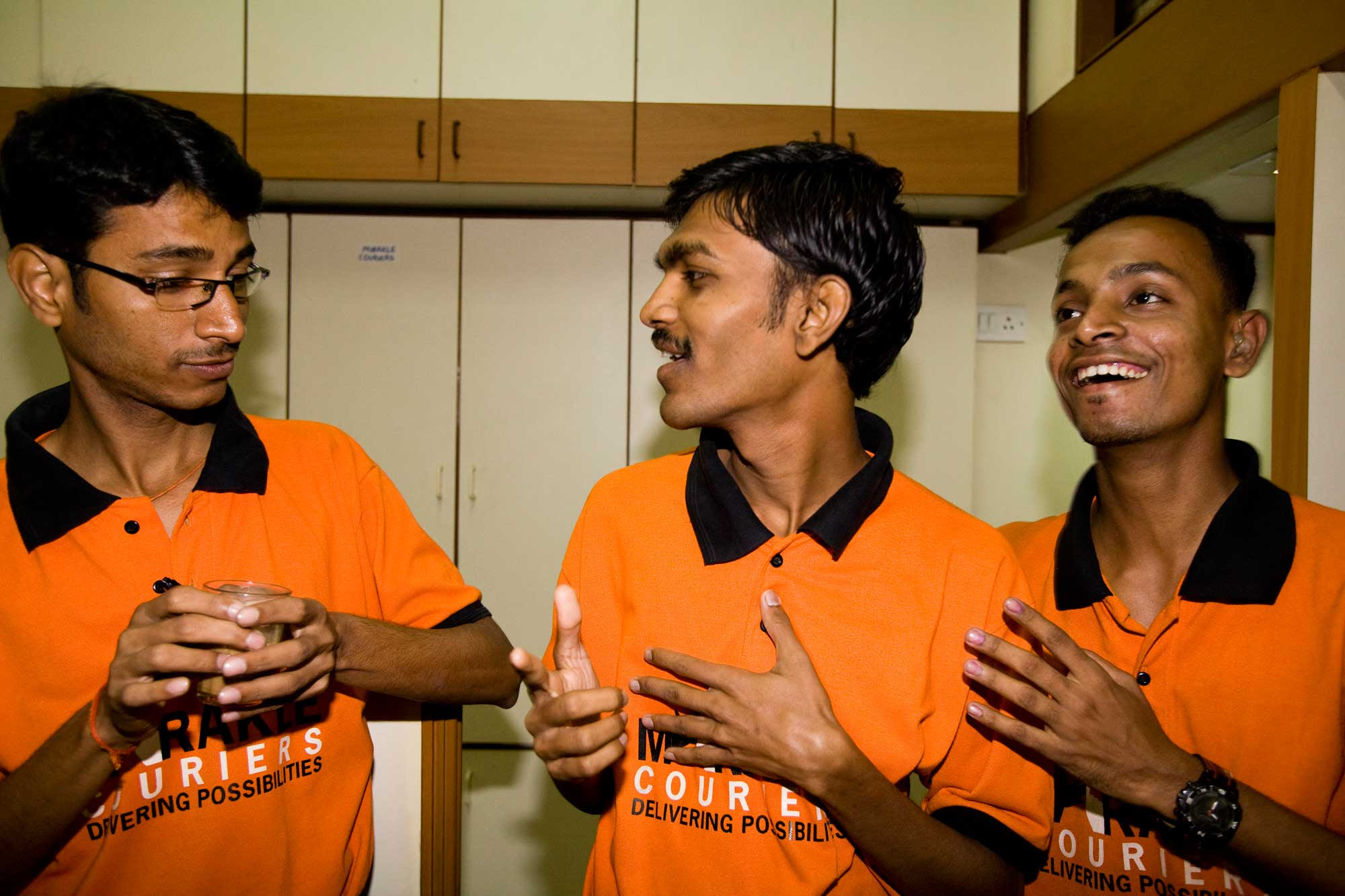 Our back office is run by 20 hard working deaf women with learnt-by-doing knowledge in data entry and manipulation, tracking and scanning, sorting and other branch operations.
On the field we have a team 44 talented male deaf courier agents that navigate the complex lanes of Mumbai. They travel on public transport, avoiding traffic and remaining conscious of the environment.
Mirakle Couriers is a courier company with a difference as we employ only deaf adults. Deafness is an invisible disability, and has been largely ignored in India. All the staff members including delivery personnel are deaf.
Our business model is based on creating a service driven profitable enterprise that uses the deaf. To this end, we marry professional excellence with social cause. While our services are currently available only in Mumbai, we plan to extend our operations to other cities soon.
At Mirakle Couriers we believe in empowering our employees, and showing the world what they are capable of. We are not a charity and do not help deaf people, we merely help them help themselves. Most of them have grown up in an over-protected environment or have been badly treated for being physically different. We believe that to overcome this we must help bring out their true inner potential. We do this by employing them in a highly competitive and professionally demanding courier business where we push them to rise up to the occasion. By working with us they gain copious levels of confidence while also gaining financial independence. The result is that many of them are able to go back home and support their families rather than having to be helplessly dependent on them.
In December 2010 Mirakle Couriers won the National Award for the Empowerment of People With Disabilities, handed over by the President of India. We are extremely proud of this award and hope that our work continues to grow and empower all those we aim to employ.